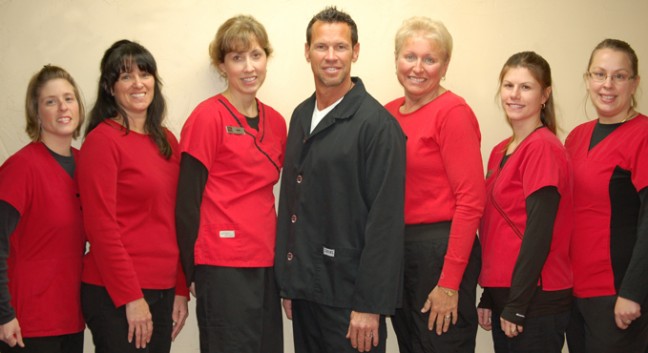 Meet Our Staff
Our talented crew work as a team to make your dental office experience an enjoyable one.
Shown in photo: (L to R) Alicia, Carin, Cindy, Dr. Cummings, Linda, Steph, and Ann.
After Hours
Hancock Dental is a busy dental office and our office staff works hard together during the week.
Often we make plans to enjoy time together out of the office by either attending community events or just going out for a fun time together.