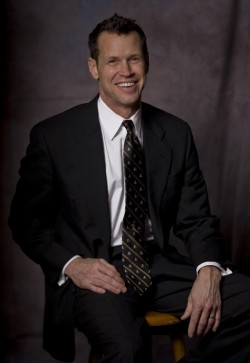 Meet Dr. Peter C. Cummings, DMD
After a childhood mishap at age 11 resulting in broken front teeth, Peter Cummings was treated by a remarkable, caring dentist who made Peter feel at ease in the dental chair. The dentist treated him like a person, hearing his concerns and involving him in the process. This positive experience is what inspired Peter to pursue a career in dentistry.
Dr. Cummings graduated from University of New Brunswick in Fredericton in 1987 with a Bachelor of Science degree. He went on to earn his doctorate at Tufts University where he graduated with his DMD in 1996. He practiced dentistry in the Bangor and Ellsworth areas for 12 years prior to opening the Hancock Dental office in Ellsworth in 2008.